The Burgermeisterin of Schöneberg, Angelika Schöttler, visited Engelnest last October 14th as part of her agenda with the business development agency of the district. Some of the reasons for their tour are meeting the people behind the companies that create the business ecosystem of Tempelhof-Schöneberg, their satisfaction and needs and exchange ideas for future development.
Angelika (SPD Berlin), who has been the Mayor of Schöneberg since 2011 and is a candidate for her third period in 2021's elections, has a strong connection to the district: she was born here and her father occupied the same position between 1971 and 1975. Besides her main role at the Bezirk and being responsible for the areas of finance, human resources and business development, Angelika is a computer scientist from the Technical University of Berlin.
On this occasion where Schöttler got to know the family history in our coworking building and the former pallet factory previously operated here by our founders' father, Eyup Engel, she expressed that "it's great that the Engel family has remained loyal to the Tempelhof-Schöneberg district and thus to the location. Is a great example of how the new generation also brings new ideas to family businesses".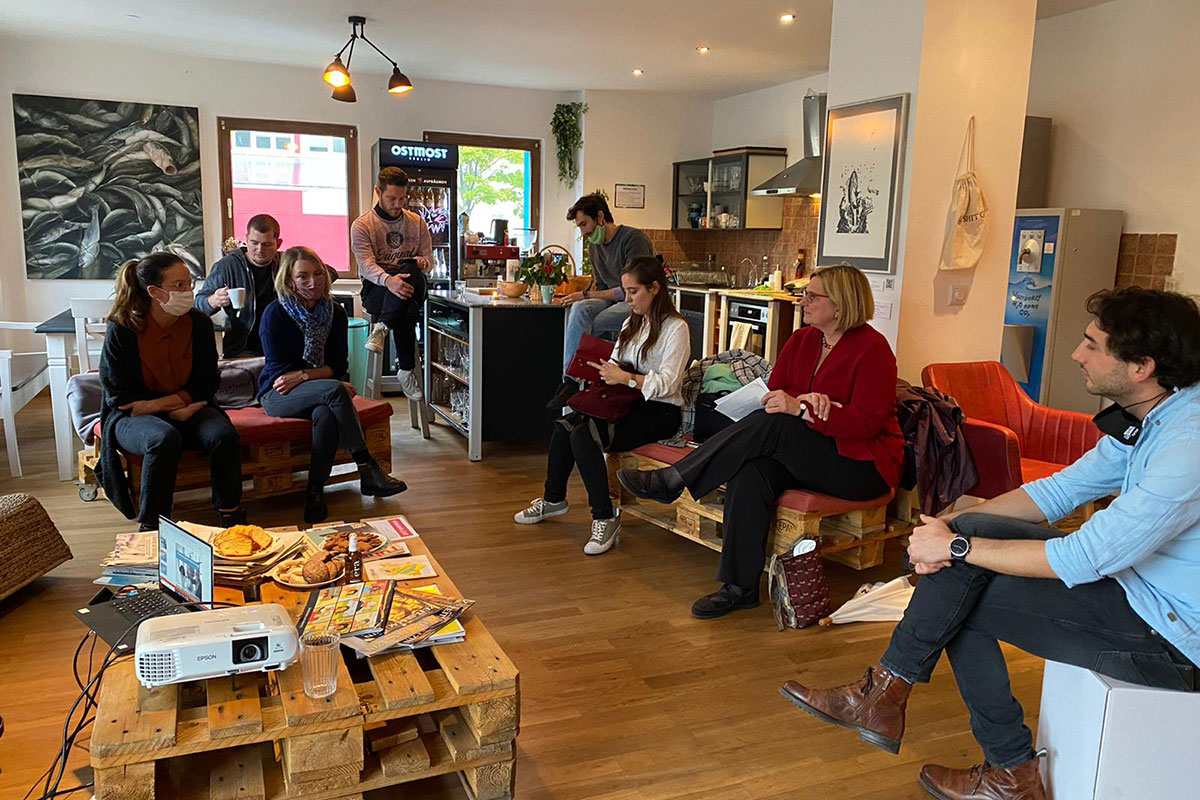 We were very glad to have Ms Schöttler in our nest and create a conversation between her and our members,  who are in majority Schöneberg's residents. 
Read the Bezirksamt press release here.