MEETING ROOMS & EVENT SPACE
We have different areas that adapt to the mood, type and attendance of your event or meeting. From as little as a 5-people meet up, or a 100 people party, we can host your event while also ensuring security measures.
All of them include in the price the usage of our projectors, TV, whiteboards, flipchart, WiFi, printing, and coffee.
Note that the capacity of each area is considering the current scenario of COVID-19. Normally the capacity would be double.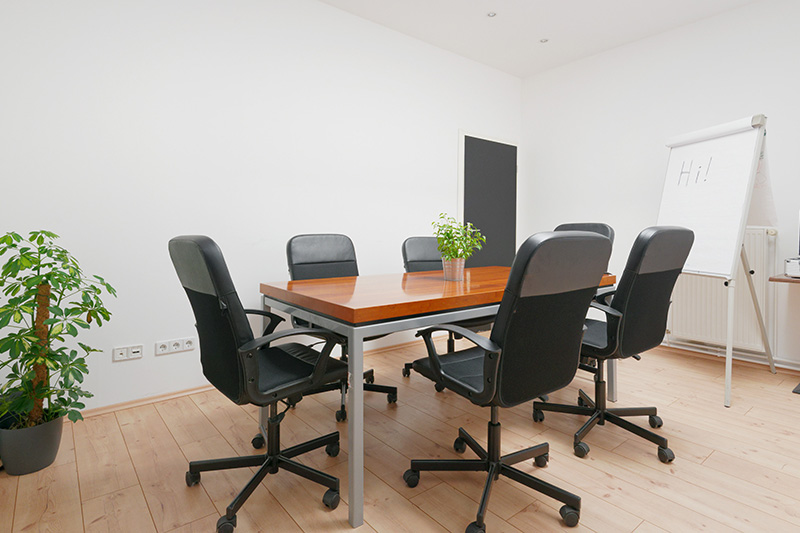 Meeting room
Up to 2 people

Ceiling window for natural light and ventilation
Workshop room
Big & comfortable space for dynamic activities

Ideal for presentations, courses, craftsy workshops or brainstorming sessions

1 or 2 big desks, or just chairs

Up to 7 people
Workshop room
Big & comfortable space for dynamic activities

Ideal for presentations, courses, craftsy workshops or brainstorming sessions

1 or 2 big desks, or just chairs

Up to 7 people
Kitchen & Lounge
Cosy and laid back atmosphere with hand-crafted deco

Fully equipped kitchen

(4 plates-stove w/oven, microwave, dishwasher toaster, fridge, coffee machine and cooking tools)

For creative group activities, dinners or cooking workshops

Wall for projections

Connection to our front garden

Chimney, real wood-chimney!

Long table

Up to 15 people
Coworking Area
Cheerful and industrial feeling

Perfect for a big meetup, talk or workshop

Agile work style

Big white wall for projections

Set up with desks or only chairs

Small kitchen & dishwasher included

Connection to the backyard

Up to 30 people

tea, filtered water supply
Coworking Area
Cheerful and industrial feeling

Perfect for a big meetup, talk or workshop

Agile work style

Big white wall for projections

Set up with desks or only chairs

Small kitchen & dishwasher included

Connection to the backyard

Up to 30 people
Outdoor area
Up to 60 people

Industrial pallet setup

Internal backyard, invisible from the street

Great for parties, large events and unconferences