Before Ferhat and Asli Engel decided to open Engelnest Coworking, our building used to be a pallet store owned by their father Eyüp. The siblings wanted to offer a coworking space for the creative and innovative people in Schöneberg: a 'nest' with a productive and supportive atmosphere, where members could find everything they needed to develop their projects.
In 2019 the building switched from a 36-year-old pallet factory to the now Engelnest coworking space in Berlin. The industrial look and the pallets stayed while the business changed to a more dynamic, innovative and people-oriented one, contributing this way to the development of the Rote Insel neighbourhood in Schöneberg. This is located between the Bergmankiez and Akazienstrasse, both popular for their wide gastronomic offer and diverse local stores.
In March 2020, Dani joined as the Communications & Community Manager, supporting our content creation, identity and catering to our member's needs. Soon the pandemic hit and as a new coworking space, we saw our plans to grow our community stall. Luckily those days are in the past – every month brought new members looking for office space in Berlin – and our community is conformed by +40 members from 17 companies.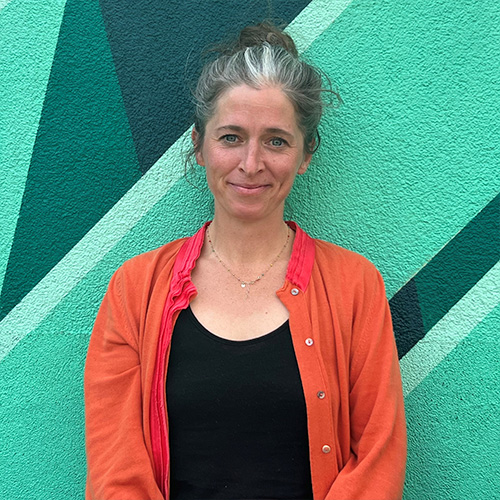 Freya von Hase
Office Management
Costume designer and visual marketing designer. Mother. And she fixes what Ferhat has already fixed.