Last December Restlos-Glücklich joined Engelnest's community, bringing more life to the coworking with its all-female team and their aromatic lunches prepared with rescued organic food.
Since 2014 being just two founders, they have been working in an extremely important mission: reducing the serious climate side effects linked to food waste on our planet. Now, as an association since 2018, their aim is to make a lasting contribution through educational work so people appreciate food again, establishing climate-friendly nutrition as the new standard of our eating culture.
To achieve those goals they organize all sort of informative and hands-on events: workshops, keynote talks, event stand & catering, training for sustainable gastronomy and education, both in German and English. You can also find on their site a dedicated section full of information and resources so you can start your journey in climate-friendly and zero waste diet right now.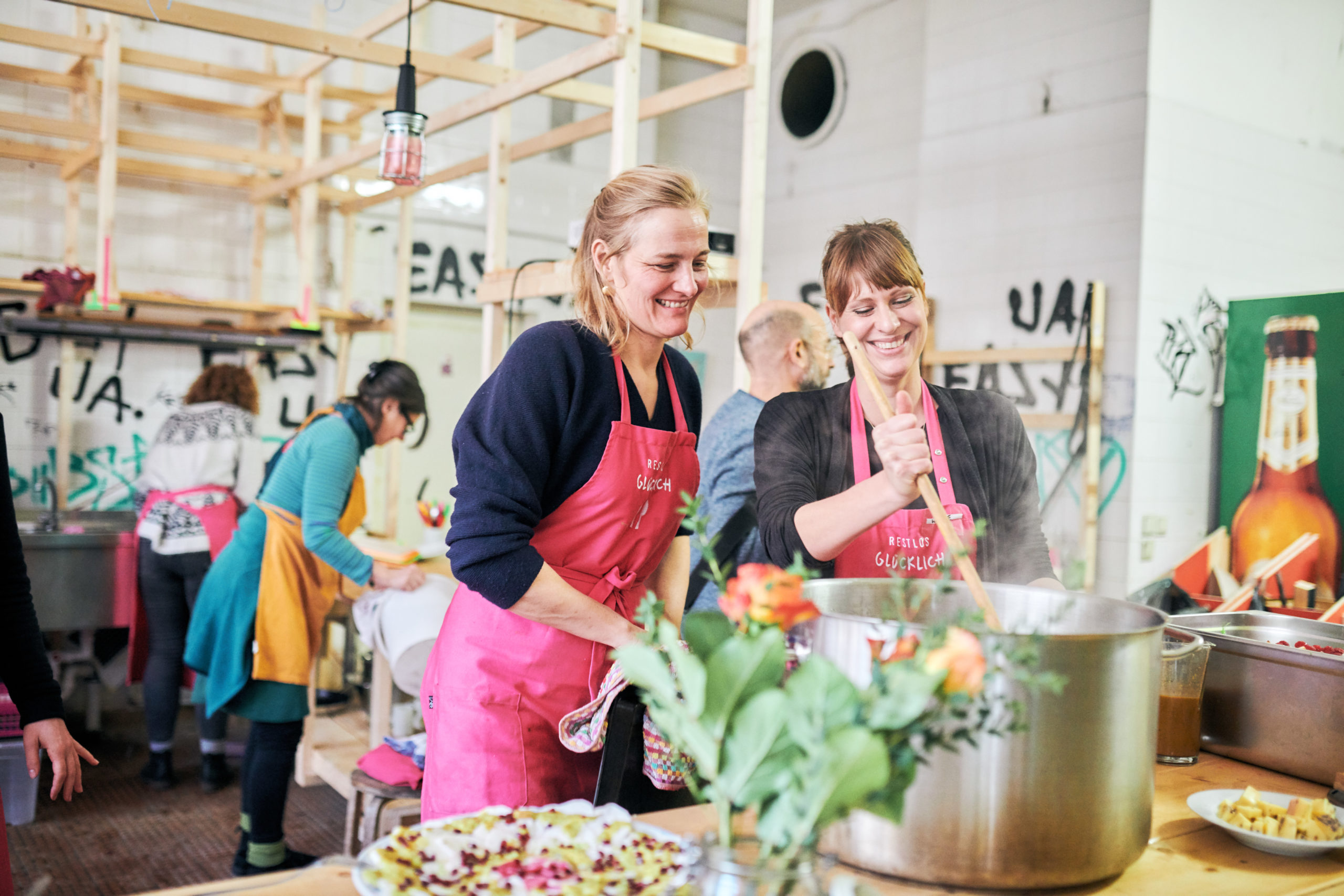 Restlos-Glücklich normally organise cooking workshops in Mitte open to all public (their oldest participant has 92 years!), but due to the pandemic and lockdown, they have planed their
future events to be 100% online
. 
They also host private events on sustainable and climate-friendly nutrition for groups or companies, something that will engage your coworkers much more while creating a sustainable culture in your team. The core topic Restlos cover in their lectures is the relationship between eating habits and climate, giving tips and tricks for a climate-friendly diet and explaining which alternatives can you purchase. In the end, assistants can learn how to implement a zero-waste kitchen with delicious, simple and healthy recipes to prepare at home or in the office, and all can be learned online at their new
Online Kitchen
.
We are very happy to have Restlos Glücklich at Engelnest and learn ourselves more about a climate-friendly lifestyle!
and get our news, events and offers!
(We promise not to spam you. Just an occasional email every 2 months.)