The Berlin Coworking Festival is back and for one week, 22 coworking spaces in our city and Brandenburg will open their doors offering free coworking seats and special events.
It's been almost 15 years that coworking has existed, and since the pandemic and the consequently forced transition to remote working, it is evident more than ever its popularity will continue to increase.
You are still not on that train? With the Berlin & Brandenburg Coworking Festival you'll have the chance to jump in and explore this new way of work, and all the different types of coworking out there. Between the 5th and the 9th of September, 22 coworking spaces from Berlin and Brandeburg will open their doors for everyone to use their spaces and participate in their events for free.
Events to check out
Engelnest will host two events: Digital Nomad Meetup: Taxes, Destinations, Career Advise and the future of Remote Work; and the closing party of the Festival Week + Engelnest 3rd Birthday Celebration.
At the Digital Nomad Meetup (Thursday 8th from 17 hrs.) three panelists will discuss low tax jurisdictions, nomad destinations and ecosystems and, the path to a meaningful career and remote life. All of this in an interactive event format –  everyone can ask questions and share their own experiences.
Our neighbors from Tuesday Coworking are organizing a Football Tournament. Every coworking space can join with a team.
Spree-Hub, a dynamic space located in Fürstenwalde, is offering different activities every day of the week, with creative workshops, discussions and even a laugh-yoga session.
Digital Nomads in Bansko, Bulgaria, a popular location among nomads.
Spaces we want to visit!
All of the 22 coworking spaces participating this year have a different value proposition, and at Engelnest we are particularly curious about a couple of them in Brandenburg.
We definitely want to visit Coconat, a coliving, coworking and makers space in Bad Belzig, where you can escape from the hustle of the city, unwire and truly enjoy a workation to focus on that beloved project of yours.
We think it could also work for a total vacation in that dreamy countryside location!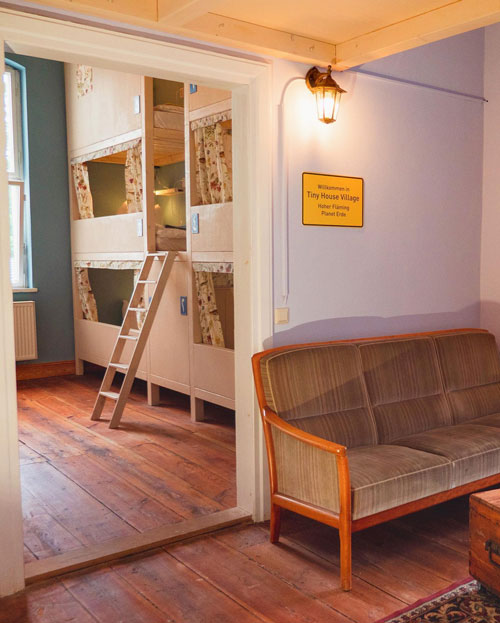 Hof Pradikow
is a big restored complex with housing, a cafe and kneipe, coworking space, a concert area and ateliers for different crafts. What makes Hof Pradikow and the small town interesting is its history, dating back to the late middle ages, changing owners and functions several times since its beginning. In 2018 it became an association, working on the current offer available and in November 2021 the first 6 parties moved there. 
If your thing is the countryside, cycling routes and diverse excursions, you must visit Coworking Odenbruch and its two locations (Letschin and Bad Freienwalde). Besides enjoying the coworking area and the leisure activities offered, you can rent a camp or even set up your tent and relax for a couple of days away from Berlin.
But… what is Coworking about?
If you are still unfamiliar with this trend, we will just quote the Coworking Festival's website:
"Coworking is about collaborating with the people around you, whether or not they're in the same field or company. The aim is to provide a professional and social network without depending on a specific employer or company and to gain more tools for flexibility and creative output. In short—it's the new way to work."
We just agree with it. Coworking is for many, equal to community. A professional one that can encourage, inspire and help you in your career, and a social one that you become super familiar with through small daily interactions and member's events. Needless to say that humans are social beings and it's backed by science we need community in order to thrive and feel happy.
Are you ready to join the new way of working? Then join us at the Berlin & Brandenburg Coworking Festival 2022!
and get our news, events and offers!
(We promise not to spam you. Just an occasional email every 2 months.)